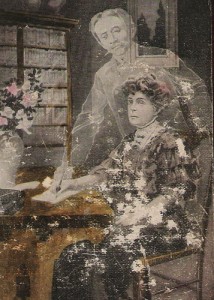 I've done a lot of ghostwriting over the past few months. Most of this is typical content work that ends up somewhere in the back stacks of the Internet, driving traffic to the client's web site.
My name is not on this content work, and that's alright. It's not usually masterpiece quality – just something to pay the bills. I simply take the money, as well as a little bit of amusement in the random things I've learned over the week.
For example, I've researched vintage cars, tourist attractions in Indianapolis and a college prep school in Dallas. I've become very familiar with the concept of online DJs, the process of renting a dumpster and what one would look for in a criminal defense attorney.