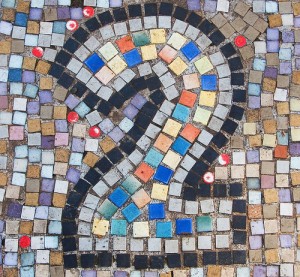 It's the end of my second week as a freelance writer. How time does fly.
As I expected, my situation is slowly becoming a bit more profitable, and I've gotten a little better at managing my time. I'm more adjusted to the schedule  (although perhaps sleeping a touch too late in the mornings), and doing a better job at eating actual meals.
I was surprised to realize how much I relied on an office atmosphere and my co-workers to ensure that I was eating at normal times and always had filling and tasty dishes on hand. Earlier this week it hit me that I'd been lamely snacking here and there, eating way too much cheese and neglecting the spinach. No more! I swiftly bought bananas and made some potato-kale soup.
My original work space set up was a complete fail. It was simply too hot in that back room of the finished attic, even with a fan and chugging window unit. I spent a couple of days working on the bed, but am now camped at the dining room table. It works, although it's far too easy to notice the plants that need watering and the dishes that need washing. On the other hand, I think being down here helps with the diet improvement.
I've been more well-behaved about doing actual work this week, and even managed to get accepted to write for a start up blog AND spend some time writing notes on the novel I'm editing for a friend. It's all about balancing the business with the personal, and doing a little bit of each every day.
Oh, and I've kept up with the three blog posts a week for two full weeks now. A crowning achievement.
So, all in all, I am neither famous or rich, but am certainly farther from a nervous breakdown than I've been in months. Thus, I think we must still err on the side of success.
Thanks for reading!