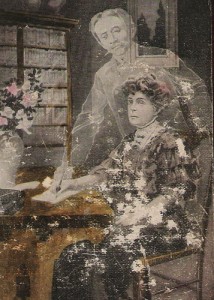 I've done a lot of ghostwriting over the past few months. Most of this is typical content work that ends up somewhere in the back stacks of the Internet, driving traffic to the client's web site.
My name is not on this content work, and that's alright. It's not usually masterpiece quality – just something to pay the bills. I simply take the money, as well as a little bit of amusement in the random things I've learned over the week.
For example, I've researched vintage cars, tourist attractions in Indianapolis and a college prep school in Dallas. I've become very familiar with the concept of online DJs, the process of renting a dumpster and what one would look for in a criminal defense attorney.
I've learned about the popularity of companies that hire out personal security guards and third party groups that offer long term airport parking.
On one occasion I went against my values to promote the fabulous benefits of Botox. Another time I pretended that custom auto accessories were of any importance, and extolled the virtues of a ride tricked out with matching license plate cover, tire stem valves and tow hitch covers. Thrilling.
So often I have to struggle a little to meet the word count requirement; I mean, how much can you say about portable toilets? But every now and then I have to check myself for long windedness. Lately I've done a few assignments about fitness and nutrition, and somehow find myself editing to remove 30 words, rather than combing the client's site for anything of interest to add.
I can even say that one project turned out to be truly inspiring… 14 pages on New England frozen yogurt was just the nudge I needed to journey out to TCBY.
Next on the list? An escort service in Amsterdam. No joke. Just when I thought content writing was getting dull…