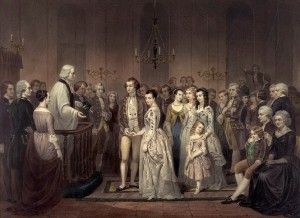 I've been blogging regularly – three times a week – for nearly six months now. I decided it was time to review the concept.
I set up this blog a couple of years ago as a place to play around, make myself feel hip and keep a volume of writing. I figured I'd either turn it into something real or just let it become inactive. Happily, I've pretty much kept up with it.
One thing I'm proud of is the running themes on the different post days. Mondays are for recounting personal, sesonal and random thoughts. Wednesdays are practical with recipes, science and health info. Fridays alternate between an update on my freelance career and some sort of creative piece.
I also figured out how to put ads on the blog. I haven't made any money on those ads yet, but they're there for whenever my readers decide to click.
Another development is the portfolio page. It's a great place to point prospective clients and keep track of what I've done.
I know I have a lot to learn about blogging, but I'm glad I've put as much effort as I have into it. One of the things that gives me structure.
On a separate note, this evening I will attend the wedding of my Uncle Dale and his fiancee Evie. Both recently lost their spouses, which I suppose isn't uncommon when you're in your late 70s or early 80s, as they are.
The adorable thing is that Uncle Dale and Aunt Evie dated when she was 16 and he was 20. The relationship basically ended when he went in to the air-force. I don't think either one of them anticipated the romance and companionship they've found with each other. Our family couldn't be happier for them.
As a bonus, they're tying the knot on what would be the 253nd anniversary of George Washington's marriage to Martha Dandridge Custis – a wealthy widow and excellent horsewoman. Aren't you glad you know that?