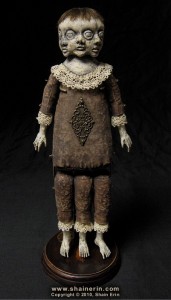 Olive, Oliver and Olivia were triplets. Aside from their well-shaped names, there was nothing balanced about them.
Olive was the oldest of the three, and only had one leg. She was also missing two fingers on her left hand.
Oliver, the middle triplet, was said to be her counterpart with extra digits on each hand and extremely long limbs.
Olivia was the graced child, the "normal" one, the baby bear – not too big, not too small and just the right number of appendages. Of course, the fact that she had only one eye and an extra nostril detracted a bit from her apparent perfection.