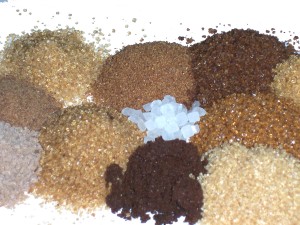 Yes. Fine. I obsess about food and what's healthy enough to eat on a regular basis. And maaaybe my list is a little short for a lot of people.
But my diet is a free-for-all compared to that of my friend who basically can't eat sugar.
I don't mean she just avoids sweets and alcohol. No. She doesn't eat wheat, fungus, vinegar, fruit, white rice, glazed meats, beets or sweets and alcohol. In extreme cases she also cuts starches like beans and carrots.
There's a ton of other stuff but I can never remember it all.
At first, this sounds insane. And granted, she's not typical and is pretty strict with herself. But she was dealing with symptoms ranging from anxiety to skin issues to breathing trouble to mouth sores.