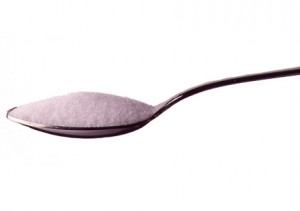 I've been hearing a lot about sugar in the news and on talk shows lately. I think it might be because of this study.
The conversation has sort of centered around the whole concept of regulating sugar the way we do alcohol and tobacco, and considering it a toxic substance. I realize that sounds kind of crazy. But when someone says that sugar is poison, I suppose they're right, to a degree. Alcohol, tobacco and sugar can all kill you… it just generally takes a while.
Here's how I understand it. We like the taste of sugar because it's sweet. In evolutionary terms, this is because sweet things found in nature are typically not poisonous, and are therefore safe to eat. And just like fat and salt, sugar can do some good things for our bodies.