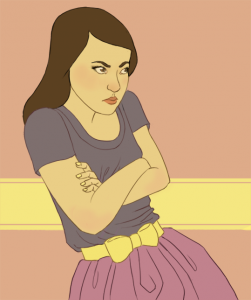 I just need to take a minute to say something about blogs.
I look at a lot of different blogs, and most of them are great. But even the greatest ones do something that is a huge pet peeve of mine.
Disclaimer: This is just my opinion as an amateur blogger. But as a lifelong reader, I think it's a good one.
To me, an "About" page should be, primarily, about the blog. It should not be the author's life story. Maybe it talks a little bit about the blogger as well, but that should be secondary. While I do like getting to know the person behind the words (truly), the actual content of the blog is what will make me stay or go.
Yes, I realize that I have an "About" page, but it's an "About Me" page. I chose to describe the blog in a sidebar.
Another thing. If the blogger does have a section about themselves, I'd love for it to be more than a list of places they've been published or appeared in person. Who are you? Not Who knows you.
That's all. Nothing personal to anyone at all. Just something I've noticed that might make a blog more… attractive? Efficient? I don't know, just… better.
Aaannnnd I'll shut up.
Picture by lalalietta