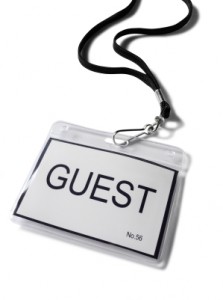 Ok, third post of the week. I know. I can hardly believe it either.
No guarantees for next week. Just sayin'.
So what's new on the world of freelance for Katie you ask? Guest posting, that's what. I got an email about two weeks ago from a client I worked with several months back, asking if I would be able to help out with some guest postings.
I've always enjoyed working with this client – he's straightforward and dependable, which are not to be taken for granted in the freelance world. And bonus, his timing was impeccable, as some recent client turnover has put me on the hunt for work.
Hint, hint.
Anyway, long story short, I'm now an "outreach assistant" for certain web sites. This means that I try to land guest postings on blogs that write on topics fitting with said web sites, and simply put site URLs in my author bio.
Fabulous things about this:
I get to help publicize sites that support and educate.
I put my own name out there when contacting popular bloggers. Yay networking!
I have incentive to show myself and my writing in the best light possible.
I sharpen marketing skills with the contacts.
I get to write original articles that are pretty flexible in content.
Part of me can't believe that I never thought to try this on my own as a branding/self-marketing tactic. I guess that's what I get for blogging blind.
There you have it – three posts, all on schedule and up to code. Thanks for not abandoning me!