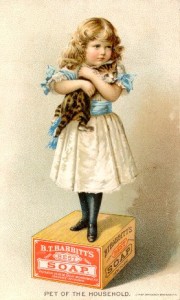 I've eaten more desserts in the past few months than I have in the past several years combined. I'm allowing myself this indulgence while I'm pregnant… consolation for the little (and gladly suffered) physical discomforts my dear daughter is causing.
But here at week 34, my season is quickly drawing to a close. In six weeks (okay, maybe eight or 12) I'll probably start thinking about getting my body back to it's pre-pregnancy shape and range of motion.
I felt like I needed a little refresher and motivation, and so revisited something I wrote just over a year ago. Originally part of a health plan I was working on with my mom, it's been polished a bit to share with you here:
This really isn't "health nut" stuff – it should be common sense. It needs to be the way we think about food.

The food (and exercise) culture in the U.S has changed drastically in the last 100 years. We raise/grow and eat much more than we need, and have way too much access to the things our bodies hoard, such as fat and salt. Our bodies hoard them because they used to be much harder to get, and we need them… just not in the amounts we consume now. We also spend a lot more time on our butts, and not nearly enough time moving (not just with a lack of exercise, but with things like elevators, escalators, and cars).
I'm not trying to preach at you, but I know how little real food/diet/health education I got in school, and I'm guessing it wasn't much better for you. I'm appalled at how little people actually know about what they eat… Because of my former job, I just happened to learn a lot about the science of food, and I want to make sure the folks I care about (dear readers) have the chance to get that same information.
Why Cookies are Bad & Veggies are Good (read: low-fat/high-fiber is how to eat)
Food From Animals
The majority of what people eat should be plant-based. I'm not saying this just because I'm a vegetarian/pescetarian – it's a standard. Your meat/poultry/fish/cheese/egg portion should only take up about 1/4 of your plate.
And not all meat (or other animal derived food) is equal. Obviously, turkey and chicken are better than beef and pork, but seafood is the best (keeping a mind to low mercury types). This is because fish, especially certain kinds like salmon, are high in omega-3 fatty acids, which are known to support cardiovascular health. The land animal types are higher in omega-6 fatty acids, which we need, but not in nearly the amounts we consume them. For more on the omega-3 to omega-6 ratio, check here: http://www.ncbi.nlm.nih.gov/pubmed/12442909
The good news is that if you MUST eat beef, chicken, cheese, milk and eggs, you have alternatives to the overly omega-6 heavy versions you find in most stores. Look for a product derived from a pastured or free range animal that ate its natural diet – grass ("Grass-fed") and bugs. Such animals also tend to be from farmers that do not pump their animals full of hormones and antibiotics. Now, while these perks are nice for the animals, they are also nice for you in that you get a food product higher in omega-3 fatty acids and lower in chemicals and poor health. Think about it… would you rather eat a chicken full of growth hormones and antibiotics and raised in its own feces, or one that was free of chemicals and had a strong healthy body?
One quick point – people use the argument that humans have eaten meat forever, and need it. Ok. But, the animals that people were eating way back when were not raised in cages and full of chemicals, were they? It's just not healthy. Also, those old humans moved their own bodies more.
Concerning cholesterol… you get all the cholesterol you should have in a day from one egg yolk. Just an FYI.
Also, you can get omega-3 fatty acids from non-animal sources. Flax seed/oil, nuts and seeds are great for this, and have fiber to boot.
I could go on and on. If you want more, read this article I wrote on my reasons for going veggie: Official Announcement.
Grain
This is simple. Whole grains good, refined grains bad. Basically, brown good, white bad.
Now, obviously, this can be tough – whole wheat pasta and brown rice are different than the more conventional white varieties. But here's the thing: a grain of brown rice offers you way more fiber (you need this!!!) than the white kind. When we process grains to make them softer and prettier, we destroy a lot of the nutrition they contain. That nutrition is one of the reasons grains are a foundation for our diet. If you take away the wholeness of a grain, you wreck the foundation. Not ideal.
If you don't believe me, how about the Mayo Clinic? http://www.mayoclinic.com/health/whole-grains/NU00204
Side note – for most food, the more refining and processing it goes through, the less nutrition it contains. This is part of why fast food is so bad – the calories are practically empty. Sugar too… refined, white sugar is not good for you. Fruit has sugar (so don't over do it), but it also has fiber (eat the skin!), vitamins and minerals.
Come back next Wednesday for Part 2!