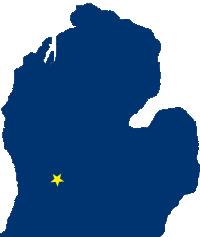 Parts I, II and III, if you so desire.
IV
William, the heir to the English throne of his father Henry I, was drowned after the wreck of a new royal ship in 1120. The ship was painted white, and stood for all the promise inherent in the English monarchy. William hides in thick textbooks and historical novels, and is barely just remembered through Norman family trees.
Perhaps he is so overshadowed because of the wild results of his death, and a wild younger sister. When Henry I (son of William the Conqueror, incidentally), no longer had his firstborn son and heir, things got a bit chaotic. Although his daughter, Matilda, was the named heir in William's place, her cousin Stephen swiped the throne from under her after Henry I died. But Matilda was not the sort to defer to a man, and raised an army to try to defeat her cousin. Years of conflict followed, with Matilda's son – the famed Henry II – eventually being named successor on Stephen's death.
Moving from Plantagenets to Tudors…
Often forgotten is Henry VIII's first daughter, Mary, from his first marriage to the first Catherine, who was also the widow of his dead older brother, Arthur. Mary was a devout Catholic, and brought England back to corresponding religious practices in the few years of her reign. Despite Mary's mistrust of her half-sister, Elizabeth ascended the royal dais, ignoring heckling from the generic "people" that she was not worthy of Henry VIII's legacy.
Mary's marriage was a complete joke, while Elizabeth's perpetual singularity was key in what would become the myth of the mighty Virgin Queen.
The people of West Michigan are relatively traditional in their habits concerning marriage and family planning. Sex happens after traditional marriage, and babies happen after traditional sex. It is an all-or-nothing sort of program, and to diverge is, perhaps, unnatural.
My mother's twin, my aunt, married late for her social circle. At forty-two, she'd spent her single years coaching cheerleading, acting, directing choirs, teaching piano, and working in a school library. Her kids were her nieces and nephews, and her roommate was her father. Together they shared the house in which he had raised a family and she had grown up. I often spent the night there – it was like a second home.
This closeness stemmed from the small geographical gap of a block, and the attachment of a woman to her twin sister. But for me, the lines were blurred as to who exactly was in charge of me at my aunt and grandfather's home. Even though they were the grownups in the house, my mother was only a block away, and she was my mother…